Thailand is a top travel destination for many people throughout the globe. Yet the area's attractiveness is due to more than its natural splendour.
The warm hospitality of Thai people is a major selling point for the country, which has earned the nickname "Land of Smiles" from international travellers
.
Thailand is home to welcoming inhabitants and some of the world's most beautiful villages, islands, and cities
. Please read up on our picks for the best of the best and least-visited cities in Thailand before you plan your trip.
Chiang Rai, Northern Thailand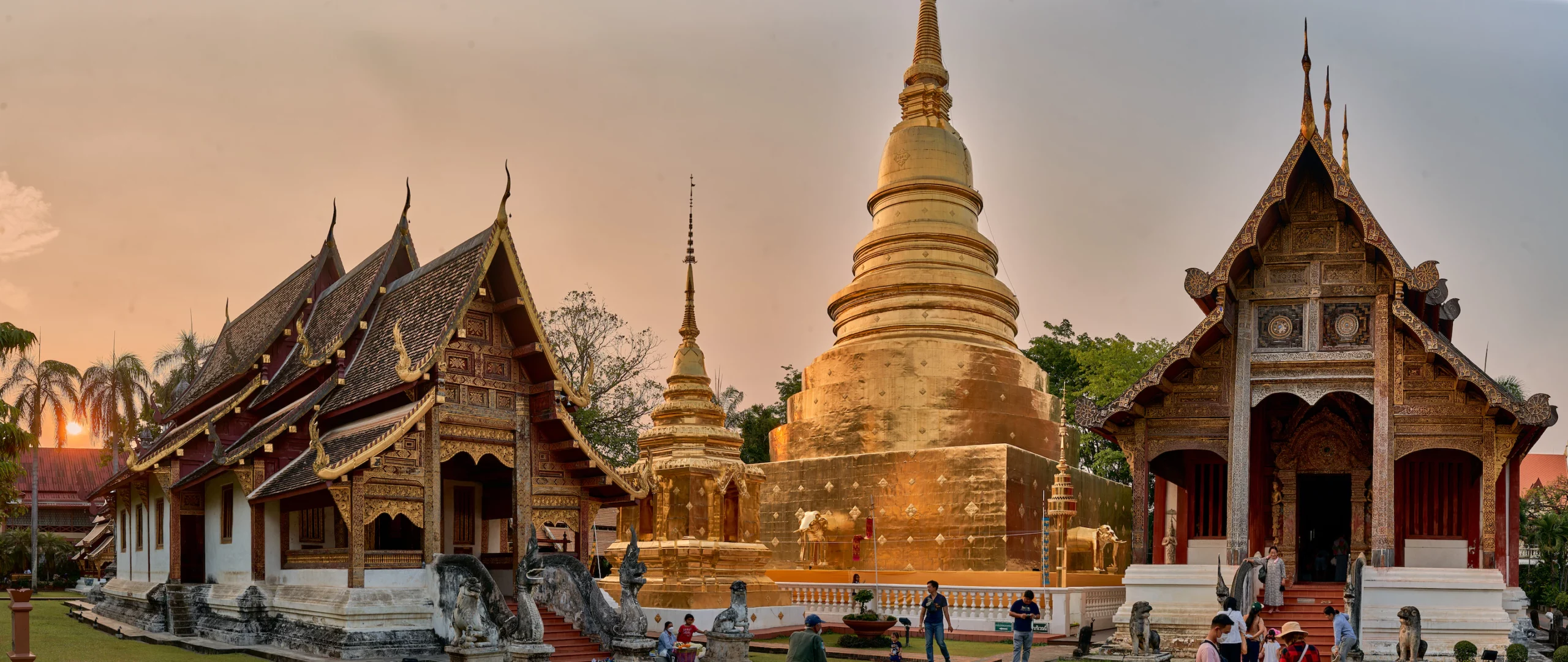 Chiang Rai is a tranquil and
historically
significant city in a picturesque mountain region 860 kilometres north of the capital
. It borders both Laos and Myanmar.
Tourists sometimes overlook this city because of its peaceful atmosphere, yet it is home to stunning old temples, cheap lodging, delicious cuisine, and chances for rock climbing
.
Experience this city's local flavour and laid-back atmosphere by visiting the Night Market, Saturday Walking Street, and Jazz Festival
.
Any trip to Thailand would
benefit from
including a day spent exploring the attractive city on foot or a rental bicycle and a trip to Kun Korn, a wonderful local waterfall
.
To take in the waterfront's splendour, rent a long-tail boat and glide
lazily
between the two sides of the river
. Chiang Rai is a great place to stay if you're seeking a quiet night out. And, for local history, or for your travels to other parts of the province.
Ko Kut
Ko Kut is an island located about 60 miles (100 kilometres) off the coast of eastern Thailand, close to the border with Cambodia (also known as Koh Kood). It's one of the most beautiful islands in Thailand, yet the only thing to do there is to relax in a hammock and take in the views. Kling Chao is the biggest of the island's several waterfalls and has beautiful sandy beaches. If you find yourself with a surplus of energy, you may stroll in the forest, snorkelling, or paddleboard. Ao Salat and Ao Yai are only two of the many charming fishing villages on the island.
Erawan National Park
When you examine the beauty of the rest of Thailand, it's clear that Erawan National Park is among the most beautiful natural areas
. You may drive there alone or join a trip that leaves from Bangkok and takes around 5 hours.
The seven-tiered waterfall and cave system of Erawan National Park are among Thailand's most visited attractions
. You may pick a path in the park appropriate for your fitness level since several options exist.
To get the most out of your vacation, visit during the dry season when the paths aren't as likely to be muddy or inaccessible
.
Visitors to Erawan National Park, particularly those planning on caving. Carry long, thick socks and sturdy hiking boots due to the presence of snakes and other insects. Pack lots of water and sun protection for your trip to Erawan National Park.
Amazing and mind-blowing experiences await you in the Kingdom of Smiles.
The vibrant streets of Bangkok and the stunning coastlines of Phuket are well-known must-sees
. Savvy tourists know that it pays to go off the beaten route sometimes.
Each of these spots in Thailand is one-of-a-kind and breathtaking, making them perfect for a trip you've been planning for years
.
Koh Lipe, Andaman Coast
Koh Lipe, a little island in the southern Andaman Sea,
is renowned
for its powder-soft sand beaches, diverse marine life
. And, beautiful turquoise water, making it an ideal place to relax after a long journey. The island is a part of the Adang-Rawi Archipelago. Which lies on the outskirts of Tarutao National Marine Park.
Koh Lipe is home to adventurers and relaxers, as the island's waters are home to thrilling diving possibilities
.
In contrast, the island
is dotted
with rustic bamboo houses and hammocks that swing
gently
in the ocean wind
.
The island is perfect for adventurers, water lovers, and those who want to relax and get some sun while reading a book under a palm tree
.
Phetchaburi
Treat yourself in Phetchaburi when you've got a craving for something sweet.
The city in Thailand is well-known for its sweets,
notably
, the custard called khanong mor gaeng
. One of Thailand's oldest towns, Phetchaburi, is the province's capital of the same name. The city's royal palace (Khao Wang) and a wat or temple
are located
on a hill, making it a major tourist attraction. A trip to the Khao Luong Caves
just
outside of Bangkok might be exciting for spelunkers.
Buddha sculptures
are interspersed
amid the stalactites in one cave, while an old tree stands in the centre of the other
.
It's become
increasingly
difficult to find off-the-beaten-path destinations in Thailand. But this is for, people who want less crowded encounters. Areas of the country still provide more rural and unique experiences.
Thailand is home to breathtaking natural beauty, and although it does
require
some
additional
work and tenacity to find the less-trampled regions of the country, doing so is
certainly
doable
.
Lastly
, read more about travel around the world
here
.